Our School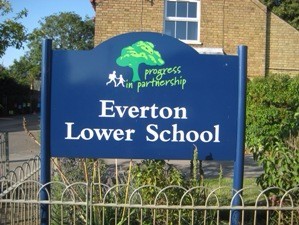 Everton Lower is a small school set in beautiful surroundings in rural Bedfordshire. It benefits from a dynamic and dedicated team of staff who provide diverse and exciting learning journeys for the pupils in an ethos of trust, support, friendship and responsibility.
We are proud to have developed every area of the school in recent years and now benefit from a heated swimming pool, new changing rooms and an exciting, developing outdoor learning area including chickens, story tellers chair, playhouse and chimes as well as a resurfaced playground. In addition to this we have had a significant upgrade with our IT equipment. Children will benefit from the most up to date technology in each class and this is an area which will continue to develop through the coming year.
In 2011 we were judged to be outstanding by OfSTED, delivering a broad and balanced curriculum where standards are well above national averages and progress over the previous five years had been consistently good. There are many opportunities for the children to learn both in the school day and in a range of enrichment activities provided in after school clubs. Most importantly children learn through well planned engaging and exciting lessons which are relevant and connected to the world around us.
We have a strong emphasis on teaching and learning the key skills of literacy and numeracy whilst also providing a creative curriculum which provides enrichment activities for all to express themselves fully and identify their own unique talents.
We are proud of our ongoing achievements and look forward to meeting you.