Values & British Values Education
We are an outward facing school. We aim to help promote values within our local community.
We teach the children about democracy, mutual respect and tolerance.
Values education is a part of our school life and the children explore different values every month.
This month our Value is Responsibility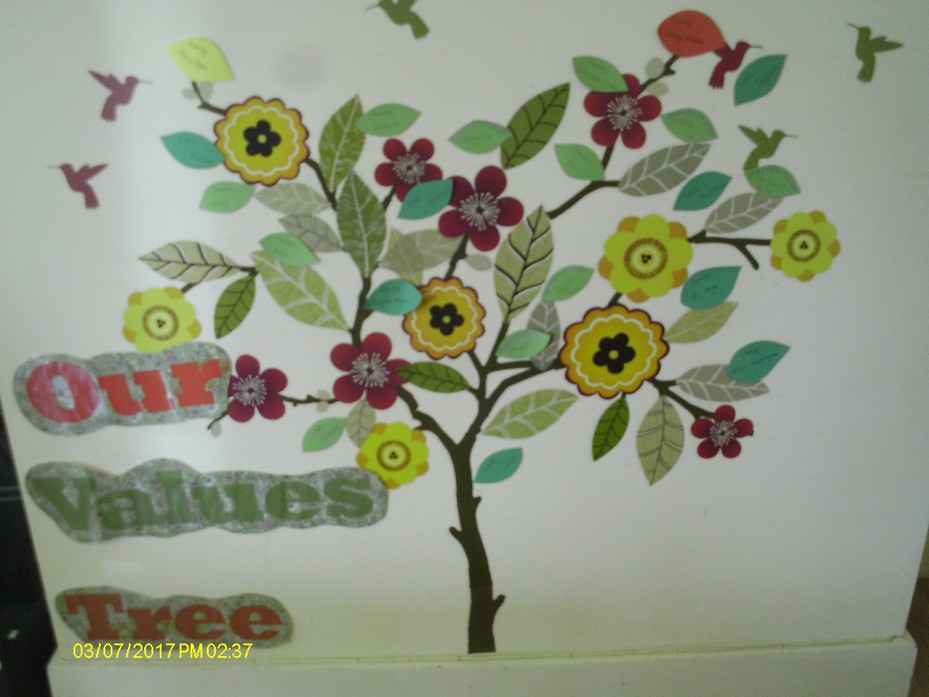 Our Value for February 2017 was Love
These children received a 'Values Leaf' for our Values tree for displaying this value in school during February:
Joycie, Henry, Mikey, Daisy and Frankie.
Here is a copy of our British Values Statement: