Easter Celebrations
5th April 2019
The children looked wonderful today as they wore their Easter bonnets with pride. Two parades were conducted as the children presented their creations in the playground and at St.Mary's Church.
Rev. Hilary had a very difficult time choosing the winners from each year group.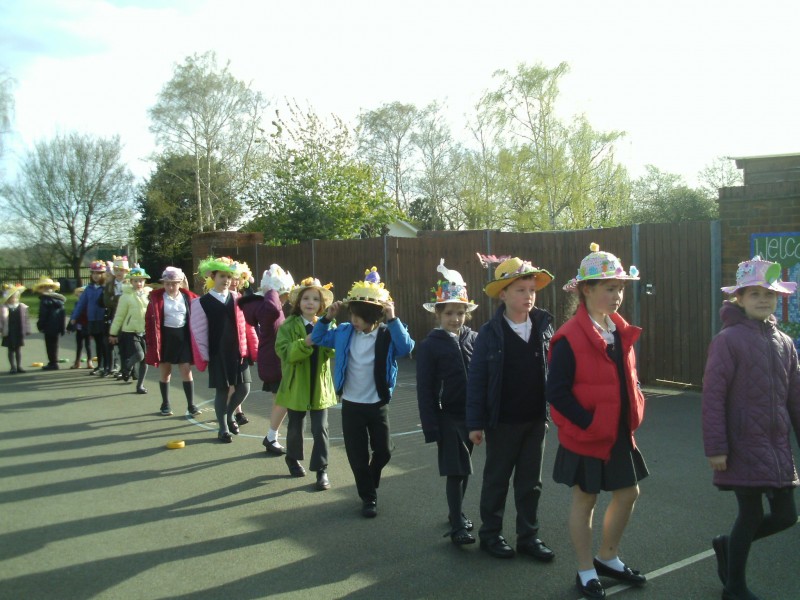 Thank you to all the families that put so much effort into the bonnets. We wish everyone a lovely Easter break.