Superhero drops in
9th January 2019
Pupils spent a morning learning from a superhero for an inspirational learning experience.
Sky Badger, invented by a seven-year-old with special needs, to allow him to win any battles he faced, helped the youngsters undertake tasks to help them think about children who have disabilities.
The name Sky Badger is now that of an organisation which helps families with disabled and special needs children find help.
Under their guidance, Everton Heath pupils learned some Braille, had a go a lip-read and took part in other activities to raise awareness of some of the issues facing children with disabilities and special needs.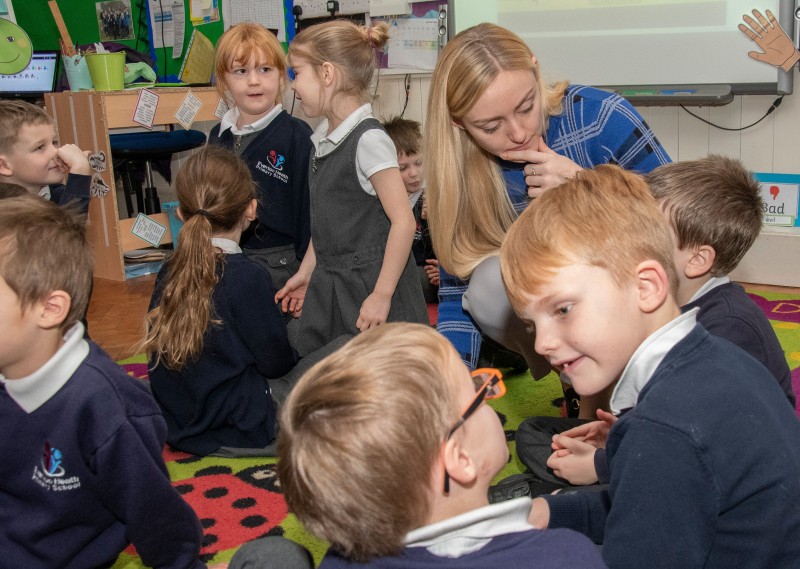 Headteacher Aileen Russell said: "Our morning that we spent completing Sky Badger activities across the school was so enjoyable and a complete learning experience for everyone.
"The lesson plans produced from Sky Badger covered a range of thought-provoking activities that highlighted a range of disabilities that our children began to think about in terms of their own learning and daily school activities. They were presented in a fun and exciting way that inspired creative participation."